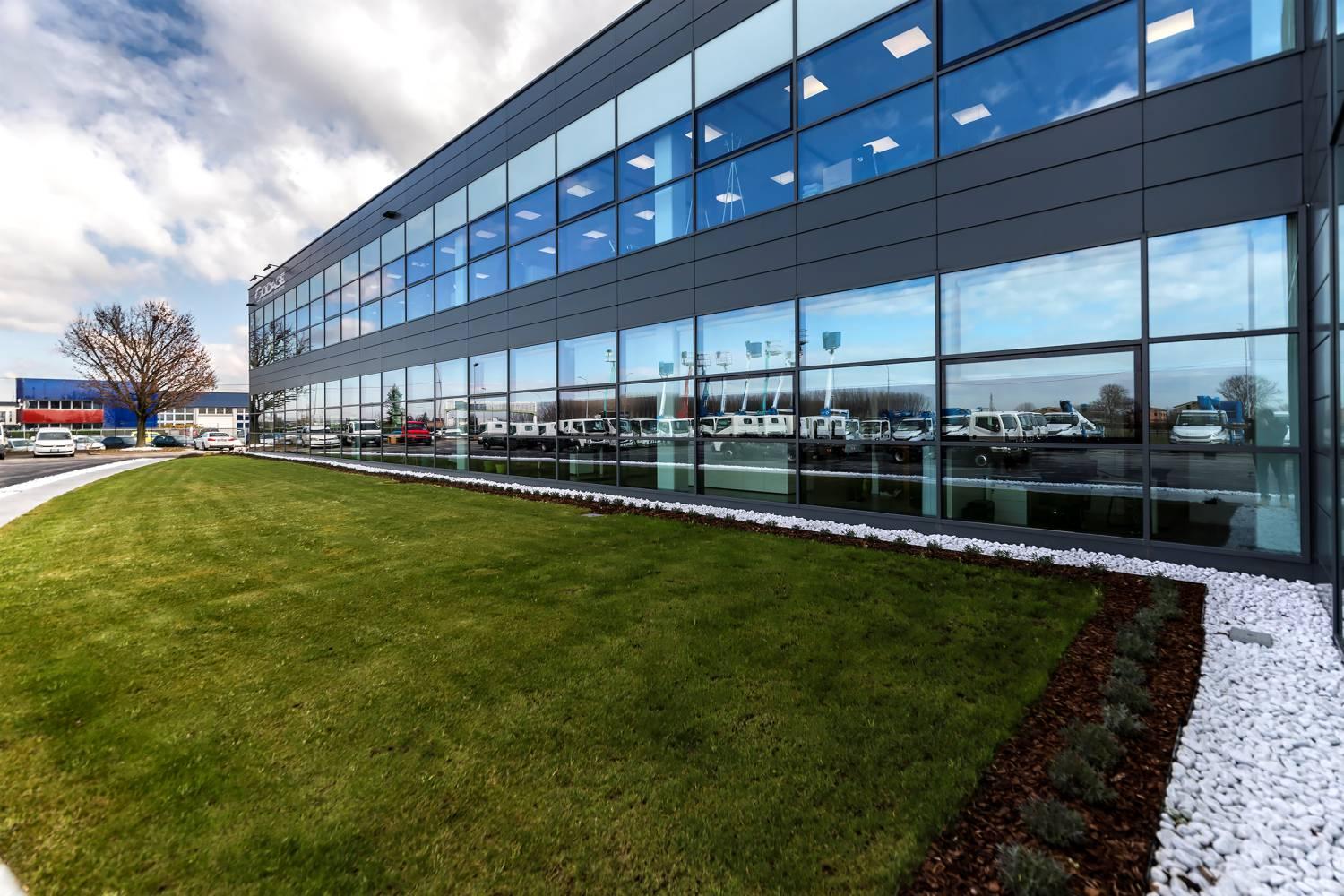 SOCAGE /
production and sale of aerial platforms
SOCAGE, located in the province of Modena, is a company that produces and markets aerial platforms. Our company is distinguished by the fact that it has a history of more than forty years specializing in platforms for aerial work. Our high quality products are technologically advanced, taking advantage of the evolution of the components to stand out in the market as high-performance, reliable and easy-to-use platforms.
Socage ensures constant technological innovation through cutting-edge products, a wide range of aerial platforms and Italian design.
SO.CA.GE, "Società di Carpenteria Generale" was founded in 1974 as a company specialized in the production and construction of metal pieces.
In 1981 the company specializes in the construction of aerial work platforms and, thanks to the innovative articulated boom lift line, quickly establishes itself as a leader in the Italian market.
In 1987 the SO.CA.GE-FASSI group (third world producer of Hydraulic Cranes for trucks) was born with the ambitious project of forming the first Italian group specialized in equipment for work at height.
Thanks to the technical and industrial know-how provided by FASSI S.p.A., SO.CA.GE grows year after year. August 2009, the turning point. Socage S.r.l. is absorbed by Fiorenzo Flisi and Maurizio Piantoni, two entrepreneurs with many years of experience in the aerial platform sector, with the objective of accelerating the development of the company through strong investments in research and development aimed at offering products with higher performance in the market than those offered by competing companies.
Despite the difficult market period, the company has invested in refresher courses and spent € 500,000 to adopt new 3D graphics and design software that allow our technicians to perform stress analysis on individual components prior to production. Therefore, the materials used are optimized and the result is a higher performance of the entire platform.
On December 22, 2016, Socage purchased the production plant of the company Manotti Srl in Boretto (RE). In this new location, state-of-the-art machinery was installed for the production of carpentry for all components of the aerial platforms. With this acquisition, Socage has created more than 100 jobs, which guarantees almost complete production autonomy.
After more than four decades of specialization in aerial platforms, at Socage we have taken another step with the opening of the new establishment in Carpi. These new structure have become the headquarters with offices and administration. This new infrastructure is essential together with our commitment to research and technological innovation. They will help us to continue offering you the lightest, most efficient and most committed models with the safety and emissions standards.