IPAF ANCH'IO 2022, the event of the International Powered Access Federation dedicated to the world of lifting safety, was held on 26 May.
The leitmotif of the event is the concept that safety at work and in the world of lifting is first of all. During the congress, Socage had the opportunity to present his solution: SPEED STABILIZATION.
Stabilization is the most important maneuver for the safety of the aerial platforms, for this reason Socage has created a winning combination capable of proposing a change in the market: the use of vertical stabilizers and automatic stabilization as standard.
With just one click, perfect stabilization. The SPEED function differs from normal manual stabilization systems, which require more time and more maneuvers for correct positioning of the equipment. This allows a net increase in the productivity of the platforms with a better stabilization in shorter times and in conditions of total safety.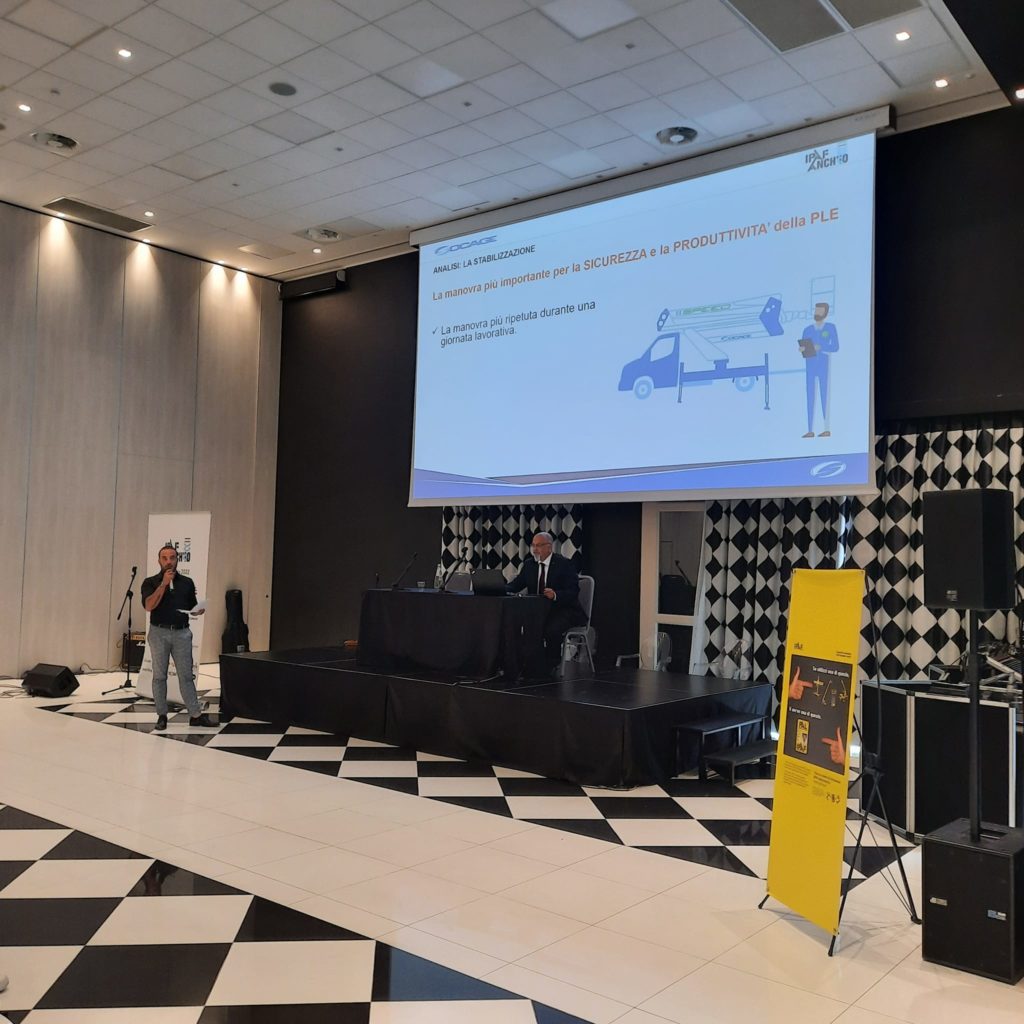 We talked about an increase in safety for the operator, this because it prevents slipping on uneven surfaces, as the vertical stabilizers are equipped with a non-slip rubber support plate. In addition, it allows a greater ability to overcome differences in height. And easier use of the support plates.
In terms of simplicity, automatic stabilization is easy to use, perfect stabilization is achieved with just one click, even from the basket. We have also created a new portal, providing video-manuals on the use of aerial platform controls. A quick and easy way to get information.
Finally, the SPEED functionality allows for greater productivity. Thanks to automatic stabilization, we reduce the time required for this maneuver. The vertical stabilizers also allow you to work in confined spaces and a better positioning of the aerial platform.
In conclusion, we can say that Socage's new SPEED range will allow operators to complete their work in the shortest possible time and in conditions of maximum safety.