Two multiform evenings for all ages' with concerts, entertainment, fun, good food, creative workshops, entertainment, gadgets and much more. Solidarity and Volunteering.
Finally we start with the 7th Edition of the non-profit event "SUMMER FORSTE" – highly anticipated charity event and became famous in the province of Mantova.
This year we celebrate the 10th memorial Stefano Flisi who died prematurely at only 15 years on 15 December 2011 due to a violent heart attack waiting for a heart transplant.
The event is aimed at fundraising to support research, prevention and treatment of this kind of diseases and structures that deal with helping newborns, children and adolescents carrying congenital heart disease and rare diseases.
Programme :
Friday 22nd July 2022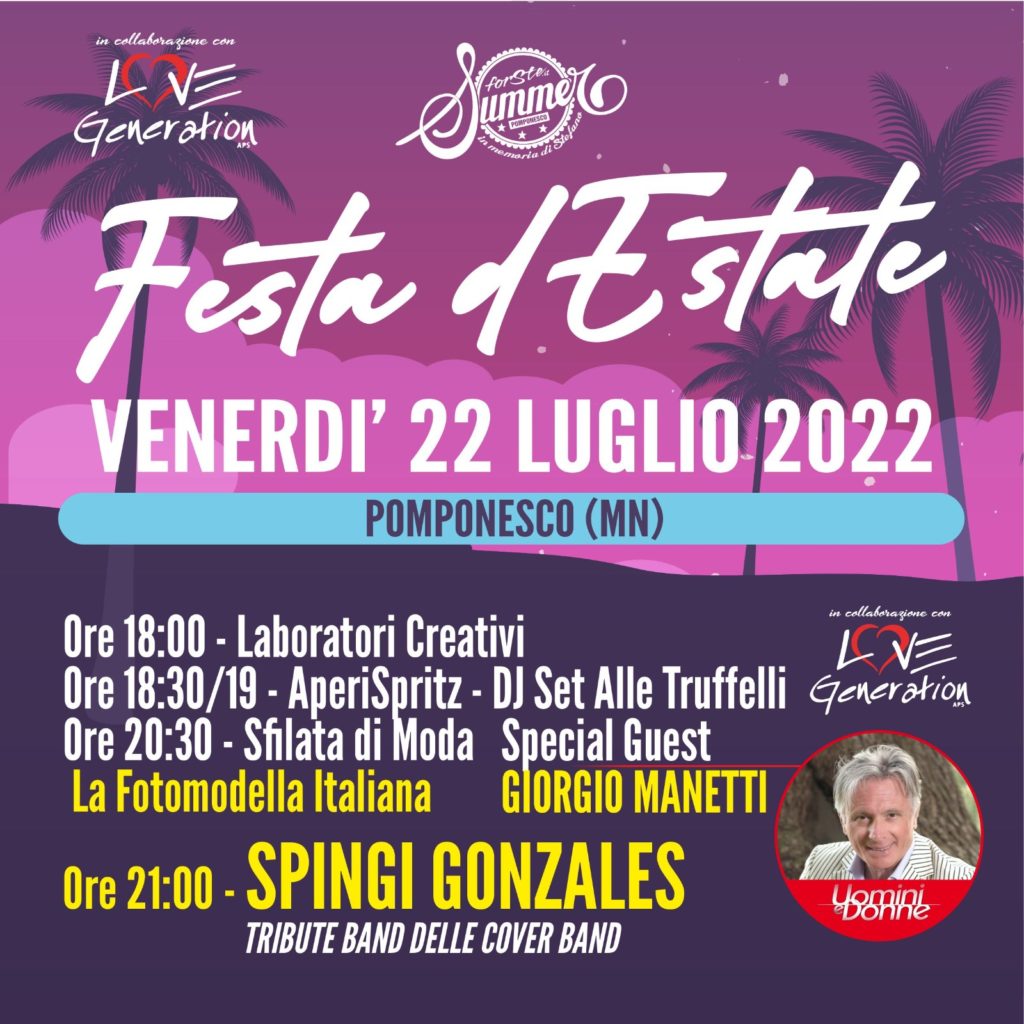 Saturday 23rd July 2022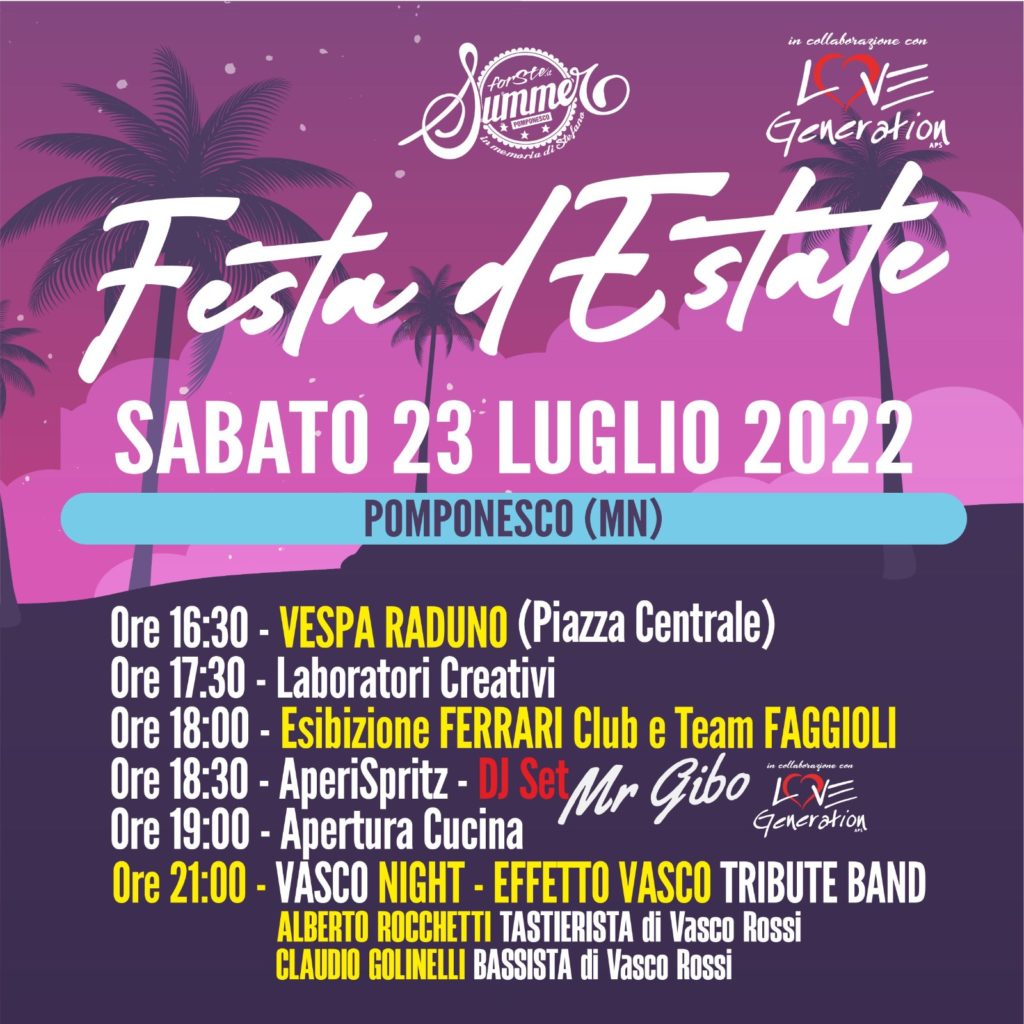 WITH YOUR HELP WE MAKE STEFANO HEART BEAT
Fight for Life … You too!