The aerial work platform SOCAGE forSte 20D SPEED is a unique and innovative aerial platform that stands out for the automatic stabilization as standard, the front attachment of the basket, the large working area and the possibility of working on uneven ground.
It is equipped with the SPEED H + H set-up with fixed vertical stabilizers that do not protrude from the truck and maximize the work space.
All this allows a correct stabilization maneuver that offers safety to the operator and makes this model one of the most popular and easiest to stabilize platforms.
AUTOMATIC SPEED STABILIZATION
One of the strong points of this platform is the SPEED SOCAGE function incorporated as standard which allows, with just one click, the stabilization and the automatic closing of the platform, even from the basket.
Thanks to these features, perfect stabilization is achieved quickly and safely, optimizing time and workspace. This functionality contributes to a greater performance of the platform and also minimizes the work surface.
Safety and precision thanks to the front attachment of the basket
One of the main advantages of the aerial work platform 20D SPEED compared to other truck-mounted platforms in the sector is the front attachment of the basket. This allows for a better approach to work maneuvers and greater accuracy, reducing the risk of collision.
This guarantees the safety of the operator and the working environment.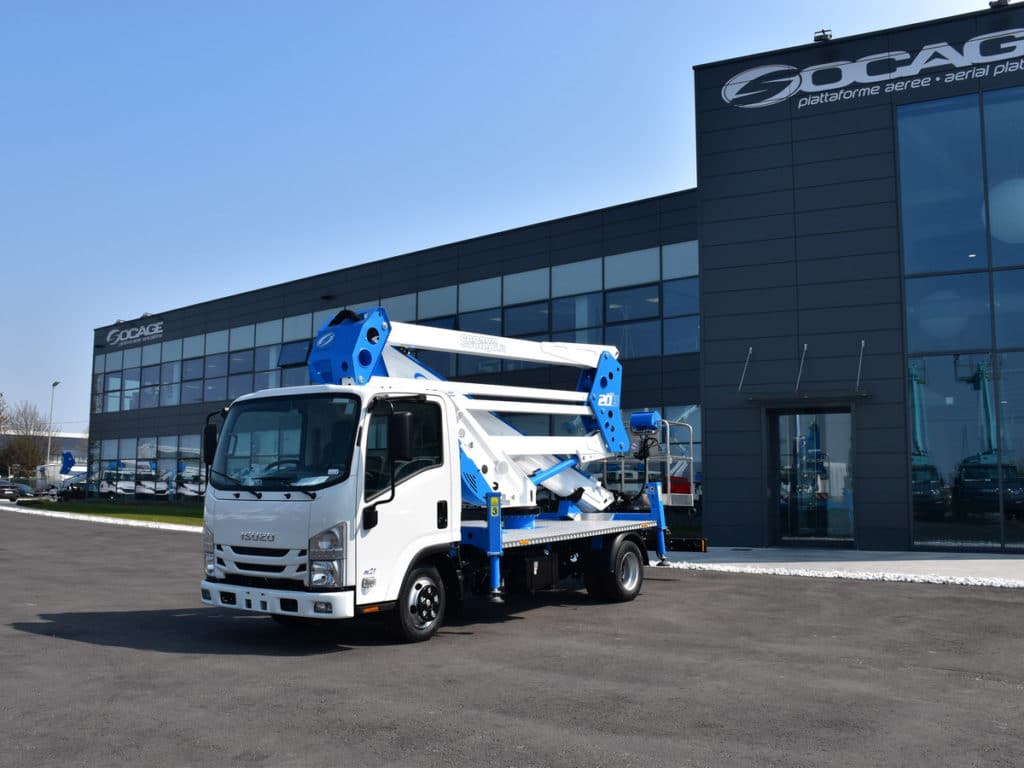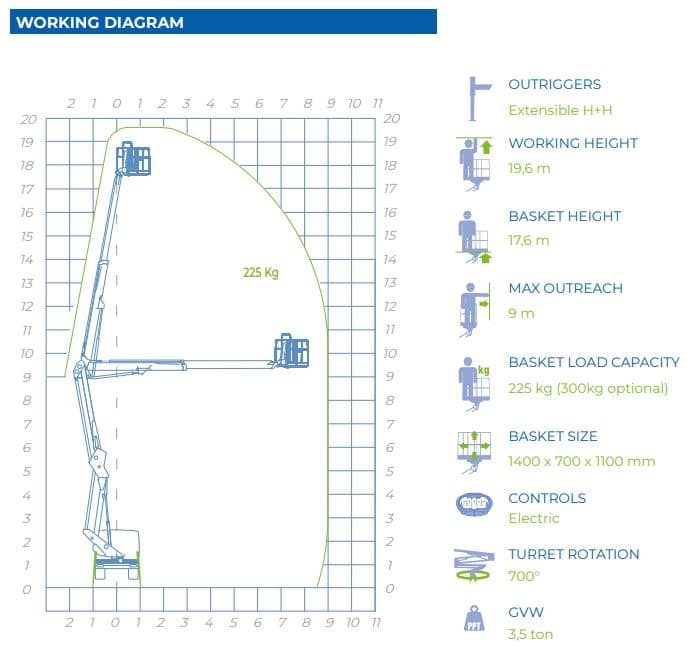 Technical features
It can reach a working height of 19.60 m and a side outreach of 9.00 m with a load capacity of 225 kg or 300 kg optional (2 operators + material).
The 20D platform has automatic SPEED stabilization as standard, an innovative system that makes it easier for the operator to stabilize the platform on a truck with a single click, also providing safety.
The ease of use of the platform and its reliability make this aerial platform a product ideal for the rental sector without driver as well as various professional sectors of maintenance, construction, signage and much more.