The aerial platform truck SOCAGE ForSte 24D SPEED is the result of constant evolution, innovation and development to create a highly reliable and easy to use aerial platform. All combined with maximum safety, thanks to its information systems and operator assistance. 
The 24D SPEED is a double articulated truck mounted aerial platform with the innovative SPEED automatic stabilization system as standard. Its performance and systems make it one of the most appreciated platforms by professionals in the 3500 kg vehicle sector.
This model comes from the already established 20D, the result of innovation and the application of numerous improvements to obtain a better product.
Versatility and precision
The aerial part of the platform has been designed for high versatility.
The basket has front attachment, the arm makes easier the movements under the basket. In this way, thanks to precise and fluid movements, it is possible to approach without risk of collision, making it safer for the operator to exit or enter heights to attach himself to the lifelines.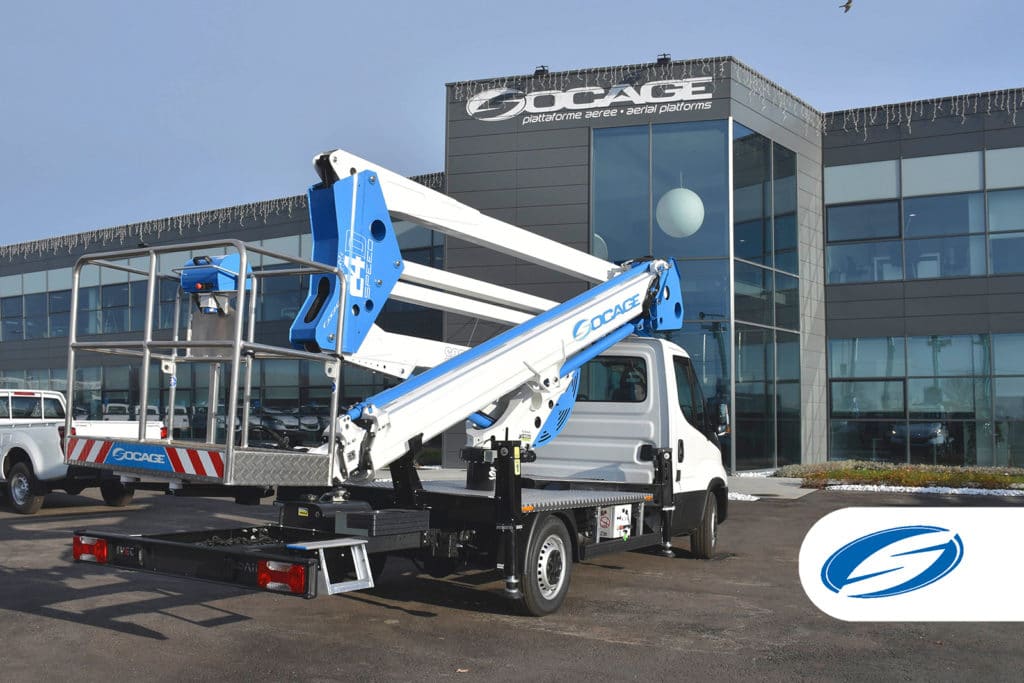 Ease of use and greater safety
Thanks to the automatic stabilization as standard, stabilization of the platform is quick, easy and safe even from the basket. This functionality also includes automatic locking of the aerial part.
In addition, the fixed vertical stabilizers make the most of the workspace, facilitating the positioning of the machine and the approach to the construction site. In addition, fixed vertical stabilizers provide better performance on uneven ground and avoid damage to the work surface.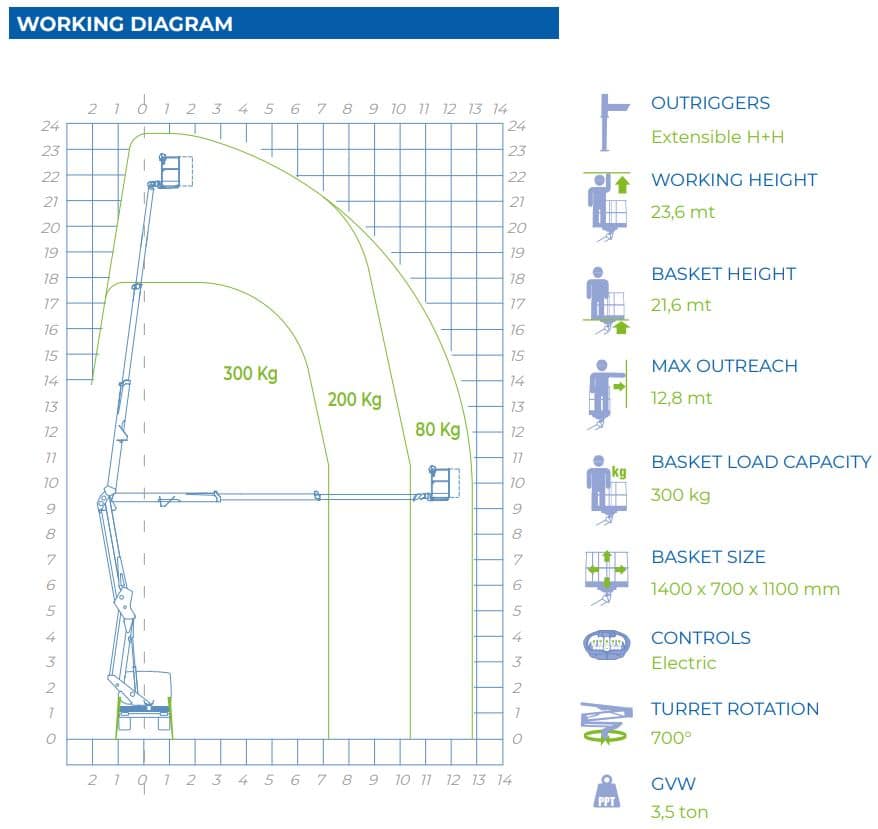 Technical features
The aerial platform truck ForSte 24D SPEED is able to reach a working height of 23.60 m and a lateral outreach of 12.80 m, with a load capacity of 300 kg (2 operators + material)
The Socage control panel it is a console that allows smooth and proportionate movements, to offer the operator total control of maneuvers, even simultaneous ones.