The eighth edition of GIS EXPO 2021 was a resounding success. Socage consolidated its position as the first Italian manufacturer able to design a platform capable of reaching a working height of 100m.
Award for the SPEED range of platforms less than 3.5Tn.
The company won the award for the new Speed series fitted with automatic stabilization on platforms of less than 3.5tn and for the preview of a new 24D Speed Hibrid Lithium model. Socage also won the Award for the Category "Product of the year Ple up to 20 meters". A huge thanks to the jury of Italplatform 2021 Italian Access Platform Awords.
Forste 100 TJJ the greatest superhero.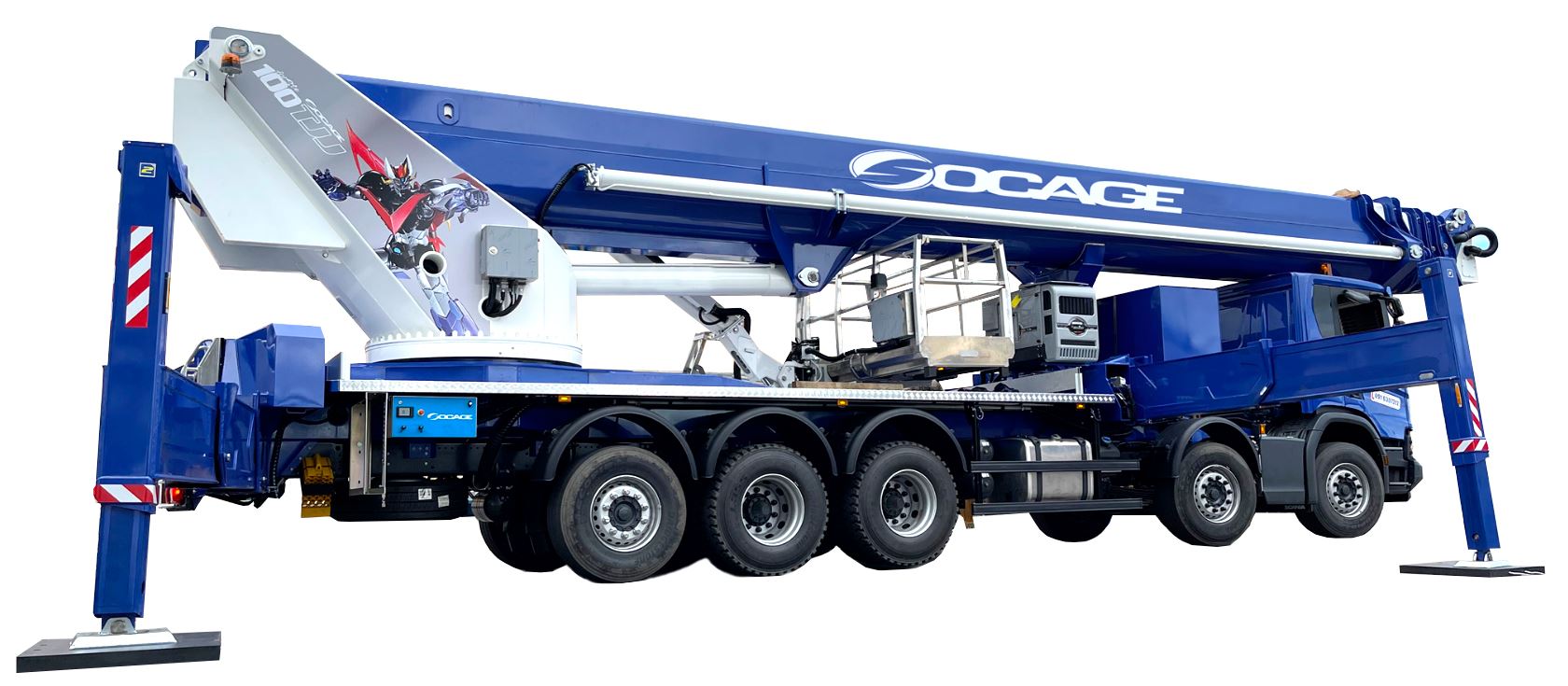 Socage is always looking for innovation in its product range and usability of truck lifts. The result is the introduction of a new range of platforms with SPEED automatic stabilization. A revolutionary bet of the brand that will change the market for truck platforms up to 3500kg.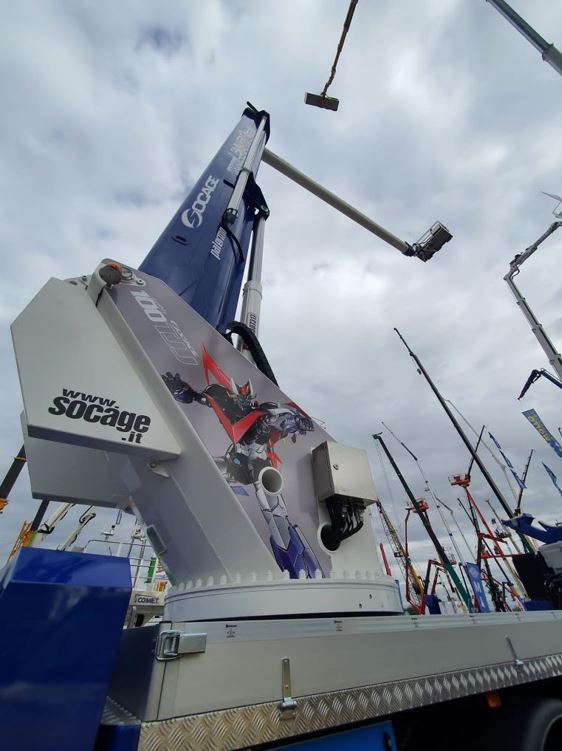 Thanks to its oversized stabilizing feet and just by pressing a button, the operator perfectly settles the machine leveling over any ground. In the same way all the models that belong to the SPEED series are fitted with automatic return to the transport position. The operator only has to press a knob to activate the automatic closure of the boom.
The SPEED functionality differs from the normal manual stabilization systems, which require more time and more maneuvers for a correct positioning of the equipment. The automatic stabilization allows a clear increase in the productivity of the platforms with a better stabilization in less time and under conditions of total safety. The stabilization is undoubtedly the most important and frequent maneuver during the work activity.
Socage has launched its largest high-altitude platform: the Socage forste 100TJJ. This aerial platform can provide up to 99,5 meters high, always respecting the same philosophy of safety, reliability and performance as the rest of its equipment.
New model 27D Speed
The new forSte 27D Speed can provide up to 26.9 meters and 11.3 meters of outreach.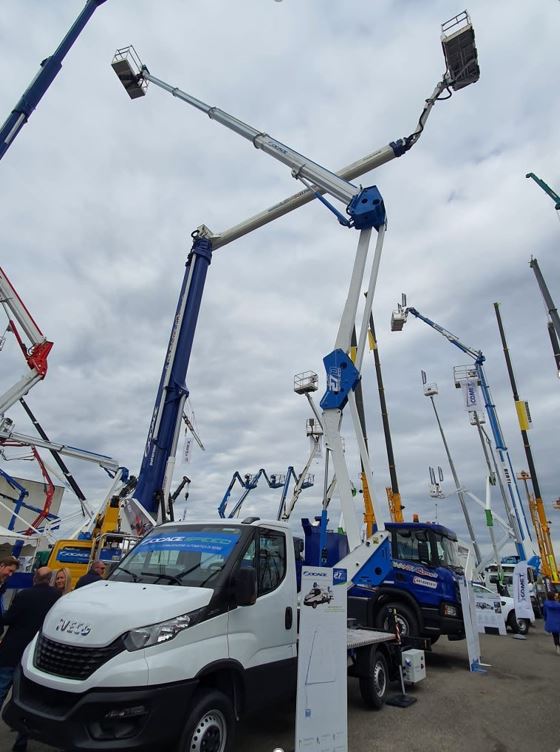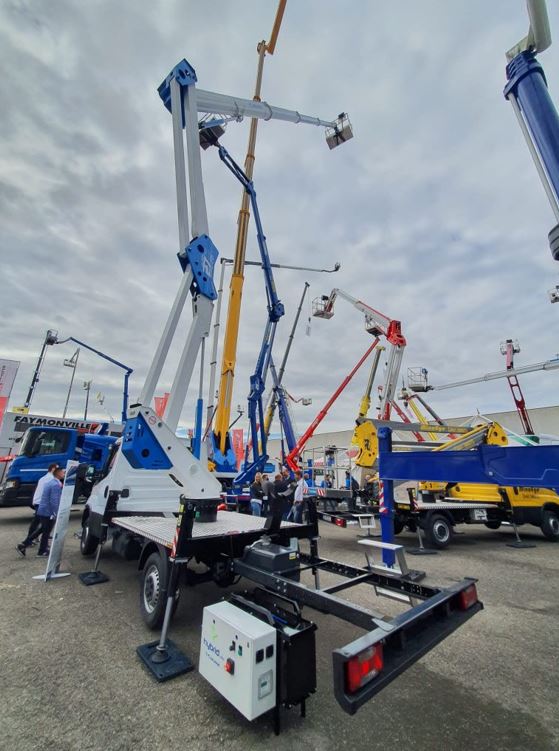 We can only thank all those who participated in this great event and of course the Socage team, without whom we would not have been able to achieve these successes.